Locally Owned and Operated since 1979!
Basement waterproofing contractor Pioneer Basement Solutions has been serving Northeast Ohio homeowners for 40 years. We are a full service basement waterproofing and foundation repair contractor, locally owned and operated, fully insured, and bonded, with an industry leading reputation. We use employee labor fully covered under Ohio Worker's Compensation for your protection. We supply every prospective customer with as many references as needed to ensure that the best possible decision is made about our company and workmanship.
We offer Full Service Basement Waterproofing and Foundation Repair as a permanent solution to all your basement problems

Full Service Basement Waterproofing Contractor
Pioneer is a full service basement waterproofing contractor meaning we offer all solutions.  Call us for a no obligation evaluation of your basement problems where we will review what is causing your basement leak / basement foundation problems and review all basement waterproofing solutions… interior basement waterproofing, exterior basement waterproofing and combinations thereof.
No gimmicks, no fancy "super duper" gizmo drains or pumps, just good old fashioned permanent solutions with a 40 year perfect customer service track record to back it up!
Full Service Foundation Repair and Replacement Contractor
Fix cracking and or bowing basement walls permanently! Settling foundation problems corrected with engineered solutions and guarantee. Is your foundation collapsed or collapsing? Pioneer can replace basement foundation walls that are too far gone to repair or stabilize.
Our Philosophy
It may seem old fashioned and simple, however, we have built the best reputation in the industry on it and it is this:
"We treat our customers the way we want to be treated."

We have an A+ Rating with the BBB with ZERO complaints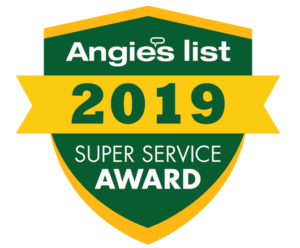 Eleven time Angie's List Super Service Award Winning Basement Waterproofing Contractor!
Home Advisor Screened and Approved Basement Waterproofing Contractor